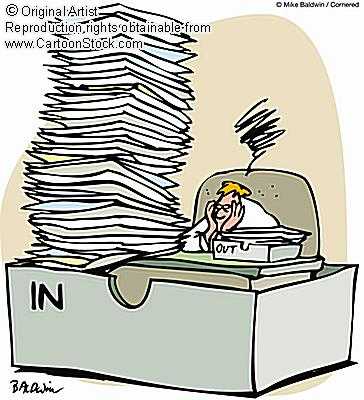 Seems like as the days roll on I keep having to remember more things but my memory is shrinking at the same time.  Add on regular life "stuff" and before you know it things are piling up and you're making a few people upset.  Including yourself.  I'm sure anyone reading this know's what I am talking about.
I have tried putting together a few systems of my own to help me get more organized but nothing seems to stick.  Everything from using a plain old notepad to complex management softwares.
I recently I decided to purchase The 4 Hour Work Week and subscribe to Timothy Ferriss' Blog.  Within a few days I was instantly feeling more organized by an article I found on his blog – How To Never Forget Anything blog post.  This blog post gives tons of examples on tools and systems you can use to get more organized, remember things and make better use of your time.  Check out the post when you can.
My New Setup
After reading that blog post here are the tools & systems I am using to help me be more effiecent.  You're going to love this.
These tools are simple, easy to use and fun to use.
Evernote
Evernote – This tool can acutally be used for everything to keep you organized.  When you visit the Evernote website you'll have to watch the video to see what I am talking about.  This is probably one of my favorite tools because of everthing it does.
Create new notes using desktop, web, and mobile versions of Evernote
Snapshot using your camera phone or webcam. We'll even recognize the text in the image
Clip entire webpages, screenshots, and just about anything else you can copy
Drag and drop content into the desktop clients for Mac and Windows
Email notes directly into your account using your personalized email address
Scan receipts, recipes, tags, brochures, and anything else into Evernote
Record audio wherever you are and listen to it whenever you want
Not only can I use it on my mac but it also has an iPhone app that syncs up everyhting.
*Note – this app is compatible with a Mac & PC.
Anxiety App
Anxiety App – "Lightweight" to-do management right on your Mac desktop.  Sorry PC user's this one is only for Macs

Anxiety is a super-lightweight To-do list application for Mac OS X Leopard that synchronizes with iCal and Mail. Its aim is to provide a streamlined, easily accessible interface to add and check off your tasks, while remaining poised to melt into the background at a moments notice.
This is something I use on a daily basis as well.  In literally 2 seconds you can put down a quick note.
iCal
iCal – Again sorry PC users but one this time around I have a comparable app for you. "Gcal – Google Calendar" (This is noted in the 4 hour work week post I mentioned above.)
When using both Evernote and Anxiety App your iCal is automatically synced with all over your notes and to-do's.  On top of that when I sync up my iPhone everything is all up to date.  That way no matter when I am – whether it be at the office or on the go I have everything I need to accomplish at my fingertips.
One thing mentioned in the article that helped me begin to get organized were 4 steps.
Make a note, immediately.
Use your lists and tools, consistently.
Make it quick and painless.
Archive and search, don't file.
Staying consistent is key when trying to adapt new routines in your daily life.  I think that's what has helped me the most in staying more organized.  If you feel like you've given it a decent shot and it's not working then move on to a new routine until you find one that works.
Obviously, I am no genious at being "organized" I just wanted to share my new tricks I learned from the 4 hour work week and help everyone make the most out of their time.  Everyone's time is important so invest the time to make it effiecient