The other day, I got an invite to a popular designer site called Dribbble. It's been around for quite some time now but sadly I feel like I'm jumping in at halftime on the dribbble train. Oh well.
To be honest dribble is a site I visit often (almost daily). In fact, the site was used to promote the re-design of MOJO by @behoff yet I've never really had the desire to get my own work on there. It was a combination of not wanting to beg for an invite and making sure I had the skills to post quality work on the site like everyone… Haha.
Anyway, I'm actually pretty excited I got an invite and just yesterday I posted my debut shot. Check it out here or take a look below. ?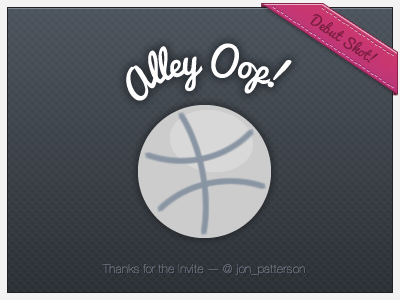 Are you on Dribbble? If you're on Dribbble, let me know so I can follow you and also be sure to follow me as well.